Get 270% ROI with Our

Advanced UV Printers for Your Printing Business
Welcome to Axis Enterprises, a leading distributor of UV printers across Pan India. Our commitment to delivering top-quality UV printing solutions has established us as a trusted name in the industry. Explore our range of innovative printers designed to transform your printing capabilities.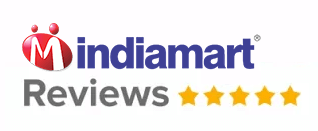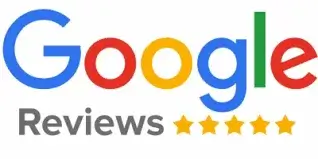 Empower Your Brand: Vibrant UV Prints Tailored for
Your Business Success
Axis Enterprises is a one-stop shop for all your UV Digital printing needs. We use the latest UV printing technology to produce high-quality, durable, and vibrant prints that are perfect for your  business needs. Enhance your brand image with vibrant and durable UV prints, meticulously crafted to elevate your business success. Our high-quality UV printing technology ensures eye-catching, long-lasting prints suitable for a myriad of business needs. Whether it's promotional materials, product branding, or creative marketing endeavors, our UV prints are tailored to resonate with your audience and drive your business toward lasting success. Experience the power of vibrant, custom UV prints, designed to amplify your brand's visibility and impact.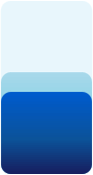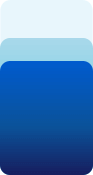 Upgrade Your Printing Business Today. Contact Us for UV Printing Solutions
Product Features:
Stable Performance: High-quality servo motor ensures consistent and stable printing performance.
Versatile Printing: Our printers support a wide array of materials, from photographic paper to glass, wood, leather, and more.
Eco-Friendly Printing: Utilize environmentally friendly products with reduced cartridge usage and eco-conscious ink compositions.
Creative Capabilities: Achieve spot white printing, flood white printing, day/night flood white printing, and varied gloss or dull finishes.
We pride ourselves on working in partnership with some of the largest brands.



Which UV printer is right for you? Let's find together!
Print on anything you desire, without having to coordinate with multiple vendors and know more about UV printing solutions.
Applications of Digital UV Printers
To meet the personalized demands of individuals and the needs of designers, UV technology has emerged on a large scale. The patterns, shapes, or images they form are realistic and layered. The high artistry, powerful stereoscopic, and richness make UV printers the first choice for diverse industries.
Here are our examples
Unparalleled UV Printing Solutions: Our range includes Digital LED UV Printers, Mobile Cover Printers, Desktop Gifts Printers, Leather Printing Machines, UV Flatbed Printers, Textile Accessory Printers, and Sticker Printing Machines.
Quality Assurance: Every product is manufactured to international quality standards, ensuring precision, superior finishes, and unique designs.
Client-Centric Approach: Timely delivery and exceptional service have earned us a vast clientele across the nation.
Advantages of Choosing Axis UV Printers: Enjoy high return on investment, multi-color printing, reduced labor costs, and expanded production capabilities.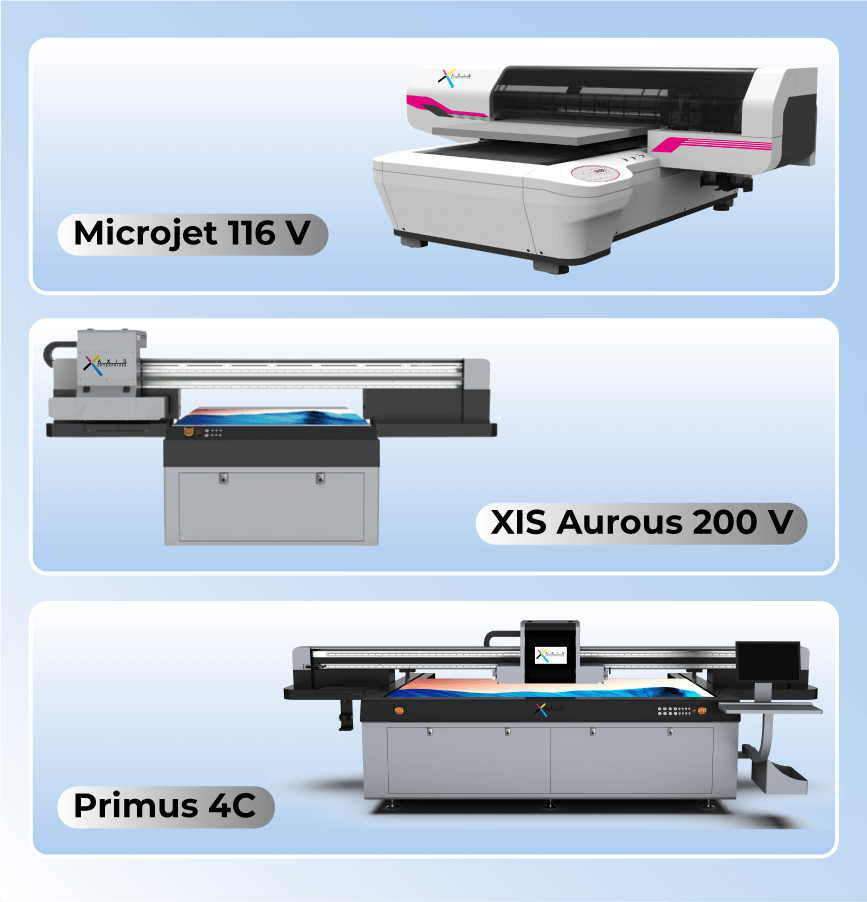 Are you ready to take your business to the next level?
Our team partners with yours to develop empowering capabilities.
We Got Good Tile Printer at affordable rate. Multipurpose UV Printer Printing with Varnish And Emboss Print.
Excellent Service Support. We are satisfied with Extreme Printing Quality. Thanks Axis Enterprises for Valuable Support
We are using 3 machines of Axis Enterprises from last 5 years. Whenever we had any problem they took care of it right away. We feel Axis Digital Printing Machines are value for money with good after-sales service.
I visited Axis office in Ludhiana to see
DTF machine, the experience was great. I am happy with my decision to buy the machine & I'd highly recommend them to anyone.
I am using Axis Machines since 2015 and few months back I got the latest DTF machine to expand my printing business. I would definitely say Axis DTF machine is best in market.
I'm dinesh operator from essa garments tirupur.. Service and teaching of engineer Mr. rajkapoor is good.. Good quality and good machine from axis enterprises.. Tnq
amazing machine, just solved all.my problems related printing UV
Installation and training given by your service executive was excellent, we are very happy with their service.As we are new to uv printing we need one more training session, by next week. Please arrange the sameAnd once again thank you for support extended by your team.
Discuss your printing requirements with our experts before investing in our solutions